Not everyone is aware that HMRC allow online access to tax information through their website, and that by setting up an account you'll be able to easily view your tax information online and also adjust information and send applications too. This can offer an efficient way for you to manage both your personal and business tax information – and any way of cutting down on the time you have to be on hold on HMRC phone lines is a good idea!
For individuals, having an online account allows you to keep track of things like your National Insurance contributions and see State Pension forecasts, which are normally only available by letter or phone.
When you have set up your personal tax account you can:
Check your tax code and income tax estimate.
Claim a tax refund.
Complete all areas of a personal tax return.
Manage your tax credits.
Inform HMRC of a change in details e.g. address change.
Check your state pension.
Track online tax forms.
Check and update your work benefits e.g. a company car.
By setting up this online account you will be able to manage your tax affairs but will also receive secure reminders to make sure you never miss a payment.
What do you need to set up an account?
In order to access a personal tax account you must set up either a 'Government Gateway' or a 'Gov.uk' account. Each of these need different documentation in order to register but overall you will need:
For the Government Gateway method:
Your National Insurance number.
A recent payslip, p60 or a UK passport.
For the Gov.uk method:
An address in the UK.
A valid passport or driving licence.
You will also need access to the internet to create the account as well as a mobile phone on hand because the verification code will be sent to this.
How to set up an account
To set up either one of your accounts you can visit this link: https://www.gov.uk/personal-tax-account, and select which account you would like to set up (government gateway or gov.uk) depending on the information that you have to hand. We recommend you have the information specified above with you plus your mobile phone, and you can go through the process all in one go.
Once you have chosen the account you wish to set up (or signed in to an account you already have), you will be required to answer a set of questions to verify your identity – these will all be simple and intuitive questions, most of them will be yes or no. Here is an example of some of these questions: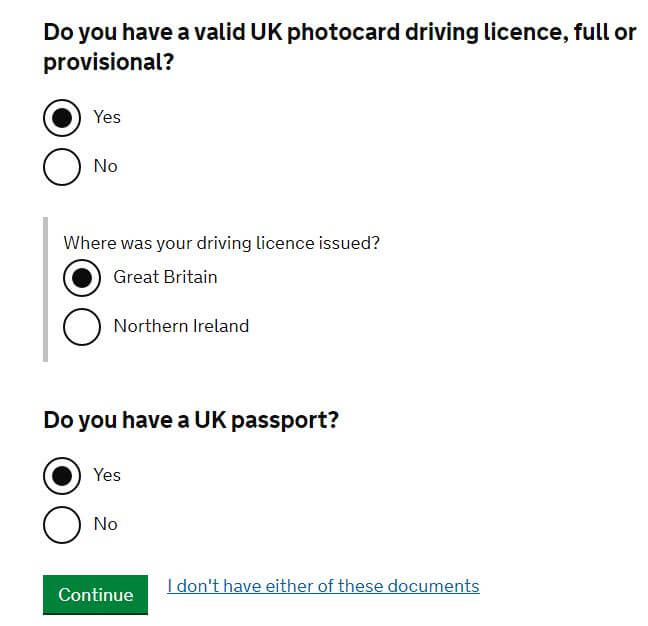 Once you have answered these questions you will be asked to enter a mobile number – this should be the number of the mobile you have on hand.  A verification code will be sent to this number – there is a time limit on this code so make sure you have the code to hand. This is what the verification screen will look like: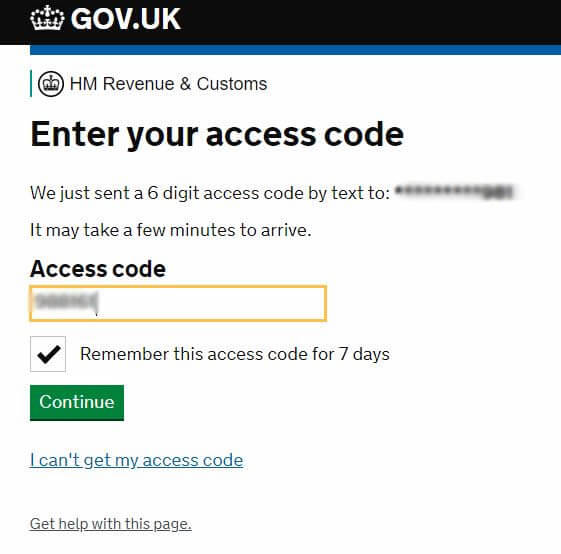 At this stage you will need to fill out some personal details in order for your identity to be verified. These will be questions such as, your name, national insurance number and date of birth.
At this stage you will also need your personal documents (mentioned at the beginning of this blog) on hand to enter into the system – these are to verify you are who you say you are.
If you have chosen to use your passport, this will be the information that will be needed: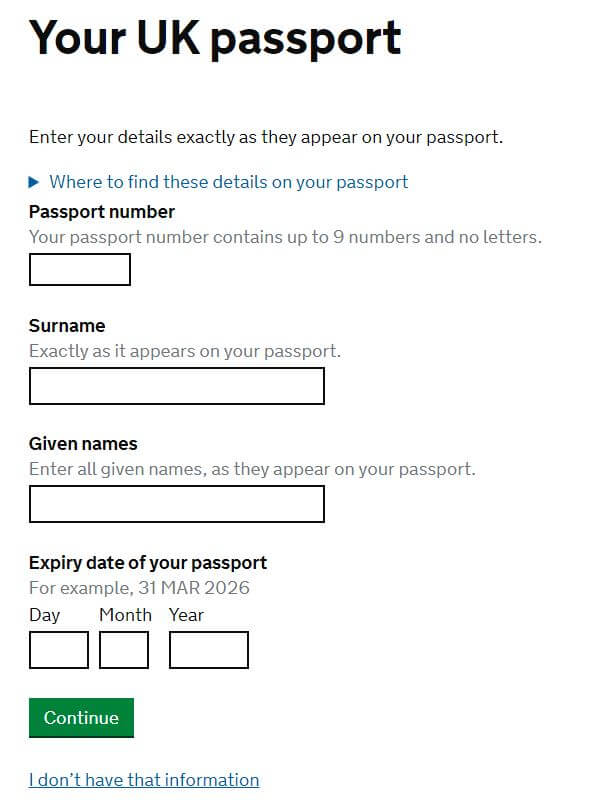 Once you have answered all of this information your identity should have been verified. If all has been successful your screen should look like this: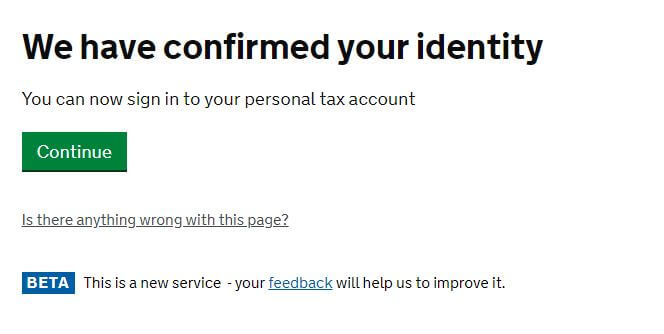 This is all you need to do to set up your own personal tax account.
Once you're signed in
The first screen that meets you after sign-in will offer the chance to go paperless. For environmental reasons and efficiency, if you prefer to be paperless, this might be a great choice for you. Ensure however that your email is secure and reliable before choosing this option.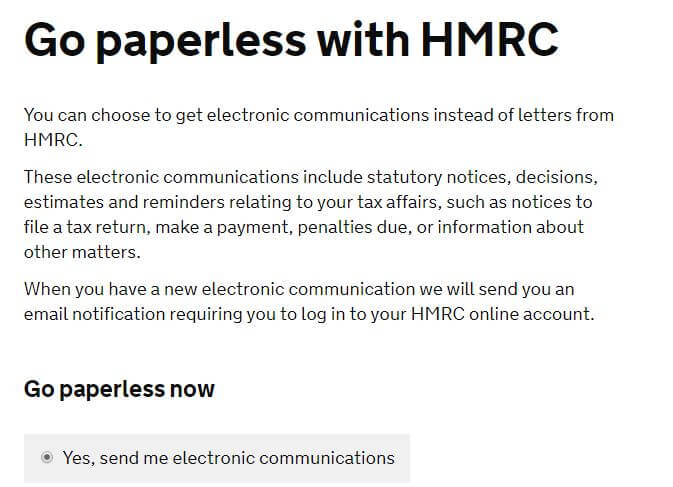 Once you have logged into your new personal tax account, your screen will look a little like this: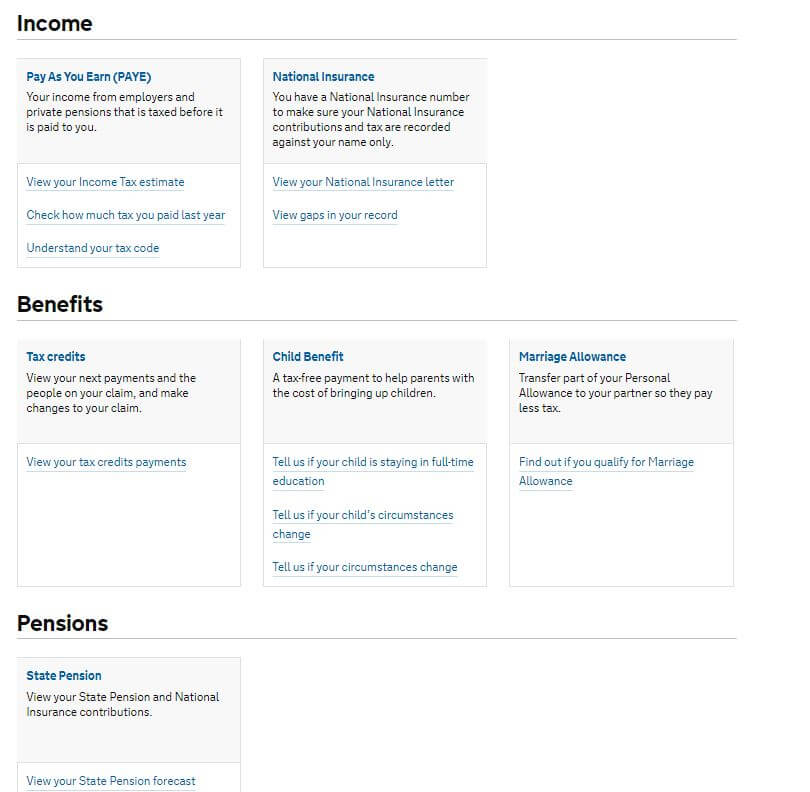 You are now free to explore all of the features that your account has to offer at your own pace and log in and out of your account when needed.
We provide support for businesses and would be happy to help if the personal tax account doesn't quite cover what you need, just get in touch.