With the tax return deadline behind us, I thought that life would slow down a bit this month.  How wrong could I be?
There's actually quite a bit to tell you about, starting with a trip to London at the beginning of the month to take part in the Cancer Research Winter Run.  Those who follow me on social media will have seen the updates on my training through January as I tried to get back to fitness after the Christmas break.  The run went really well, with a personal best for the 10km distance but the best part is that our friend Lindsay and my wife Tori and I managed to raise £500 for Cancer Research.
Just over a week later, I was proud to witness four of my clients receive their awards for being named within the 100 Most Influential Women in Exeter by Grow Exeter magazine.  It was an amazing evening and I felt privileged to be able to see some very inspiring women being honoured.
The next day I received the amazing news that GX Accounts had been shortlisted in the New Business category in the 2018 Exeter Living Awards.  This achievement has taken me by surprise as at the end of the day I'm just an accountant!  It has been so lovely to read all the amazing feedback I've received on social media, not just from my clients but also from those who I have crossed paths with since taken my first steps in November 2016.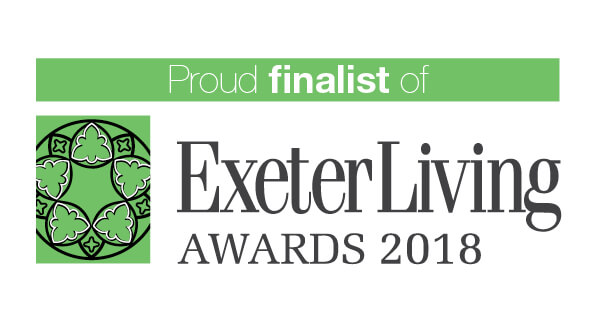 It's been an incredibly successful month, but my biggest achievement is that, as of this week, I have signed up my 100th client!  This was one of my main business goals when starting and something that I thought would take 2 to 3 years to achieve.  Accountants are sworn to be confidential, but my latest client has told me I should be making a 'song and dance' about this, so thank you so much to Rebecca Broad for being #100.
My final bit of news is that I'm heading back to London again next week for a few days.  This time I'll be attending the Quickbooks Connect 2018.  This will be an opportunity for me to update my knowledge on the latest product updates for Quickbooks as well as investigate some more of the companies that support the add-on apps which have helped my clients to run their businesses more efficiently.
I'll be away from the afternoon of Monday 26th February and will be back in the office on Friday 2nd March.  As usual I'll be checking my emails throughout my trip, so if you require urgent assistance then please email or call and leave a message and I'll get back to you as soon as I can.
Thank you for reading and for all your support and I hope you enjoy the rest of your month!