Over the next two blog posts, we will be introducing the two new members of the GX team to you. They have both had a few weeks to settle into their new roles, and now they will make their blog debut.
So, remember to keep your eye out on our social media channels for the next blog in this mini-series, where you will meet our second team member. But for now, we introduce to you, Tori Redler.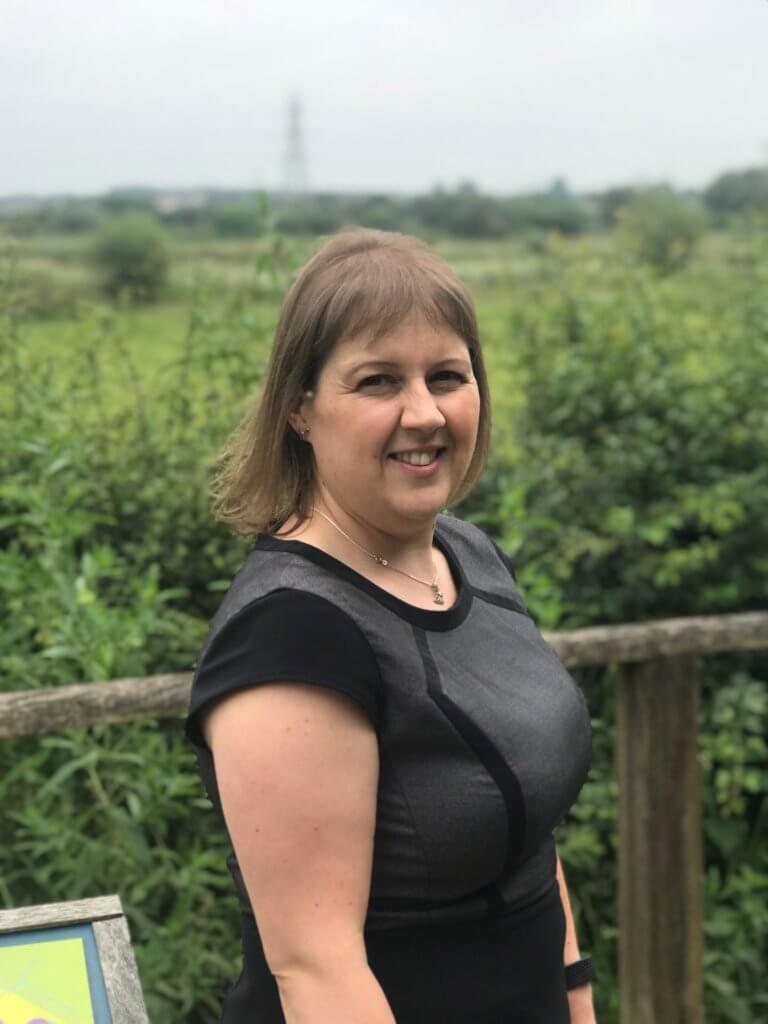 What is your role within GX?
I am a qualified Chartered Accountant and have come in to assist Glenn in growing the practice and helping to provide our clients with the personal service which they need to support their businesses.
What is your previous experience and how many years' experience do you have?
I have been an accountant for 17 years – that makes me feel old! I qualified in 2005 while working in an Accountancy practice in Exeter, where I stayed until 2007. Glenn and I actually trained together, and that is how we met.
After that I spent 7 years at a practice in Taunton, initially as an Accounts and Audit Senior, progressing to Manager where I was responsible for a wide-ranging portfolio. I was dealing with individuals, trusts, charities and a wide range of companies from small owner managed companies to multi-company groups with over £75m turnover.
My clients covered a wide range of sectors and activities. I managed audits, completed independent examinations, reviewed and prepared statutory accounts (including consolidated group accounts) for companies, charities and other entities.
I reviewed and prepared corporation tax returns, individual's self-assessment returns, VAT returns P11Ds, gift aid claims and reviewed payrolls – so a great all-around experience.
Although working in general practice and dealing with a wide range of clients, I have, throughout my training and time in these practices, maintained a specialism in charities and other not-for-profit organisations.
I have gained a detailed knowledge of the specific reporting requirements of these entities including the Charities' SORP and understanding the unique accounting and reporting factors affecting charitable entities. It's this experience and skills that I look forward to bringing to GX's clients.
What is the best part about working at GX?
It's Orange, haha.  No, seriously, I love being part of a small team where everyone is working together to provide the best service to our clients. We like to do things differently, and that's a great atmosphere to work in. Since I've started working at GX, I've actually started looking forward to Monday mornings!
Why did you decide to get into this industry?
I'm not really sure what made me decide to go into this, but I love it and wouldn't want to change. Accountancy actually allows me to get involved with and understand all kinds of different industries, as we work with our clients to help them develop and grow their own businesses. I get to talk to them about their field of work and understand how they run their business in order to help them understand their accounts.
What is your favourite book?
I love to read, but I don't have one favourite book.
What is your favourite thing to do when you're not working?
I started running a couple of years ago; I used to be really unfit, but I used one of those 'couch to 5k' apps, and I really caught the running bug. It's a great way to escape and clear your mind.
I also volunteer as a room guide at Killerton House for the National Trust. It's a really rewarding experience, talking to lots of different people to help them enjoy their visit.
What is your guilty pleasure?
Chocolate… or cake, or even better chocolate cake mmm. Think I better do some more running.
What is the strangest thing on your desk?
I'm used to working in a hot desk environment with a clear desk policy, so there's not actually much there at all, but at the moment there is a cuddly camel! (see picture below)
He appeared as part of the World Cup – we drew Egypt in the sweepstake, but turns out 'Little Mo' wasn't a very lucky mascot as they were one of the first teams out!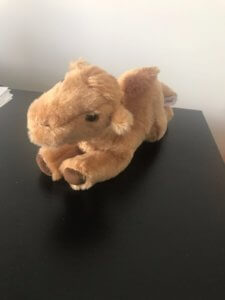 When you were 5 what did you want to be?
I wanted to work in a shoe shop like Uncle Allen. I achieved that goal when I was at college – my Saturday job was in Oliver's shoes, which probably explains why I own so many pairs!
Is there something not many people know about Glenn?
I have to work with and live with Glenn, so I'm not sure I should tell! Although, I do have a photo of the time he dressed as an Orange in an am-dram performance.
What do you enjoy about working in accountancy?
The variety! I may work in accountancy, but I get to work with all sorts of different businesses in all kinds of industries.
So, now you have all been introduced to Tori, and hopefully, you all feel like you know one half of the new team a little better! We will be posting the next instalment of our "Meet Our New Team Members" blogs very soon, so keep your eyes peeled so we can introduce you to Joanne.