It's time for the second installation of our "Meet the New Team" blog posts; if you haven't read the first blog post in our mini-series, you can meet our other team member Tori here.
Both of them have settled into their roles and the company really well, remember to check our social media for any GX team updates and to find their very own individual GX Accounts twitter accounts.
But for now, we introduce to you, Joanne Williams.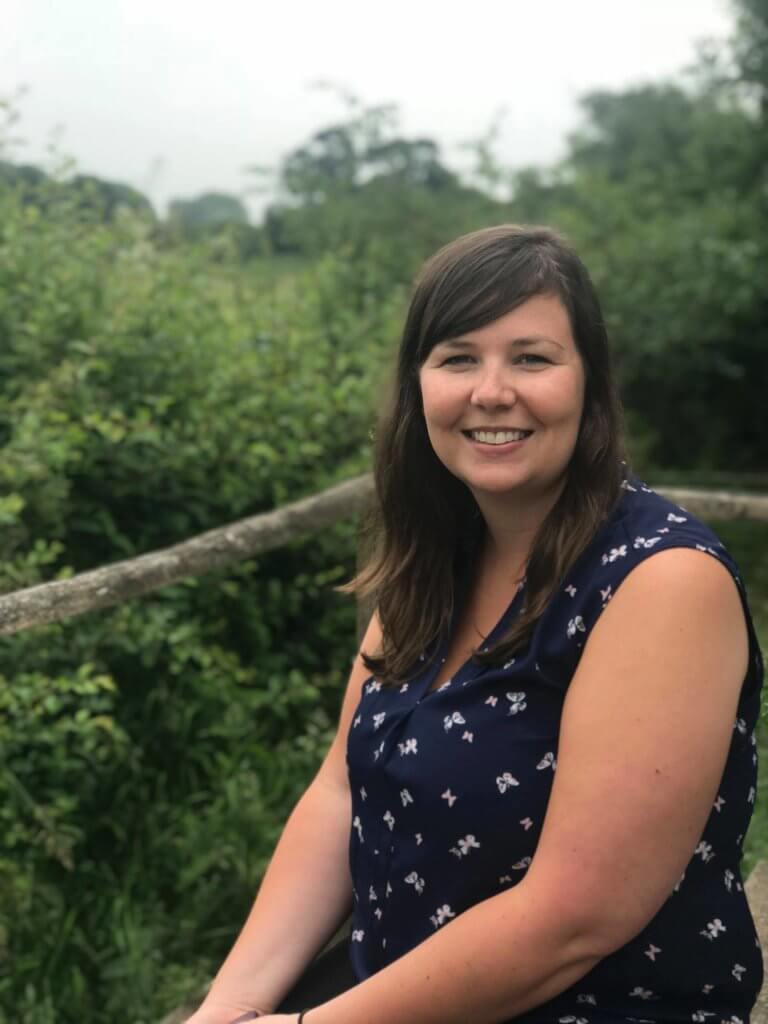 What is your role within GX?
I am a member of the Association of Accounting Technicians (AAT) and will be assisting Glenn in all aspects of the business including the preparation of accounts, bookkeeping, VAT and tax.
What is your previous experience and how many years experience do you have?
I have been an accountant for 5 and a half years. I completed my AAT qualification in 2015 while working at an accountancy practice in Cullompton. Following the completion of this, I continued my studying (glutton for punishment!) and am currently part way through my Association of Chartered Certified Accountants exams. The next exam is in December, following a short break, so I am feeling pretty overwhelmed but very excited to get back into it!
In my previous role, I was part of a small practice which allowed me to gain experience in a broad range of accountancy tasks. I completed the weekly and monthly payroll, prepared and reviewed quarterly bookkeeping, VAT returns, sole trade accounts, partnership accounts and small company accounts. I also prepared corporation tax returns and personal tax returns along with advising clients of their tax positions.
What is the best part about working at GX?
Feeling like part of a team where I am fully involved in growing the business, which is an exciting challenge. Also, being part of a team that prides itself on excellent customer service. We will always be professional but also enjoy getting to know our clients and letting our clients get to know us – something a bit different in the world of accountants.
Why did you decide to get into this industry?
It was an accident that just happened! I saw an advert and applied thinking why not and I have never looked back. I thoroughly enjoy what I do – most of the time!
What is your favourite book?
Harry Potter! I don't generally read very much… well, apart from my ACCA books.
What is your favourite thing to do when you're not working?
When I'm not at work I have a full-time job as a mummy, to my 11-month-old daughter, Felicity. This is extremely enjoyable but very tiring – I actually come to work for a rest!
I love heading to the beach on a Sunday (no matter the weather) with my pup, Penny, to get some fresh air and blow away the cobwebs. As you get to know me, you will realise that I love dogs!
If you have a furry friend, please bring them in to visit us…
I have been a member of the ladies Tiverton White Eagles hockey club since I was 13. I am really looking forward to getting back into my blue and white kit for the upcoming season following a year break.
What is your guilty pleasure?
Yellowbelly snakes! I could eat a whole box if they were put in front of me… must resist temptation being so close to where they are sold in large quantities! (Editor Note: We hope that Joanne means the sweets here but are currently unsure…)
What is the strangest thing on your desk?
Tori and I are currently desk sharing, so I tend to pack up my desk at the end of each day. However, at my previous desk, I had a bag of duck food.
I liked to go and get some fresh air and feed the ducks at a lunchtime, there seems to be a bit of a theme here – I love all animals, not just dogs!
When you were 5 what did you want to be?
A vet – a far cry from the life of an accountant! However, once I was old enough to realise all of the duties of a vet I soon changed my mind.
Is there something not many people know about Glenn/ What is like to work with Glenn and the GX team?
Glenn always tries to make coming to work fun. There was once a time when he sang down the internal phone system to try and brighten up the day! To say at the time, I had no idea what was going on is an understatement!
Since starting with the GX team, I have discovered that both Tori and I have a love of chocolate – I instantly knew we were going to get along.
What do you enjoy about working in accountancy?
I love having a variety of clients all with different businesses and learning about unusual occupations, which often has me daydreaming about what life would be like if I were an X Y or Z.
So, now you have all been introduced to Joanne, and hopefully, you all feel like you know the new team a little better now that we have introduced both Joanne and Tori!